Herbs & Haircare: Your Ultimate Herb Guide To Combating Hair Loss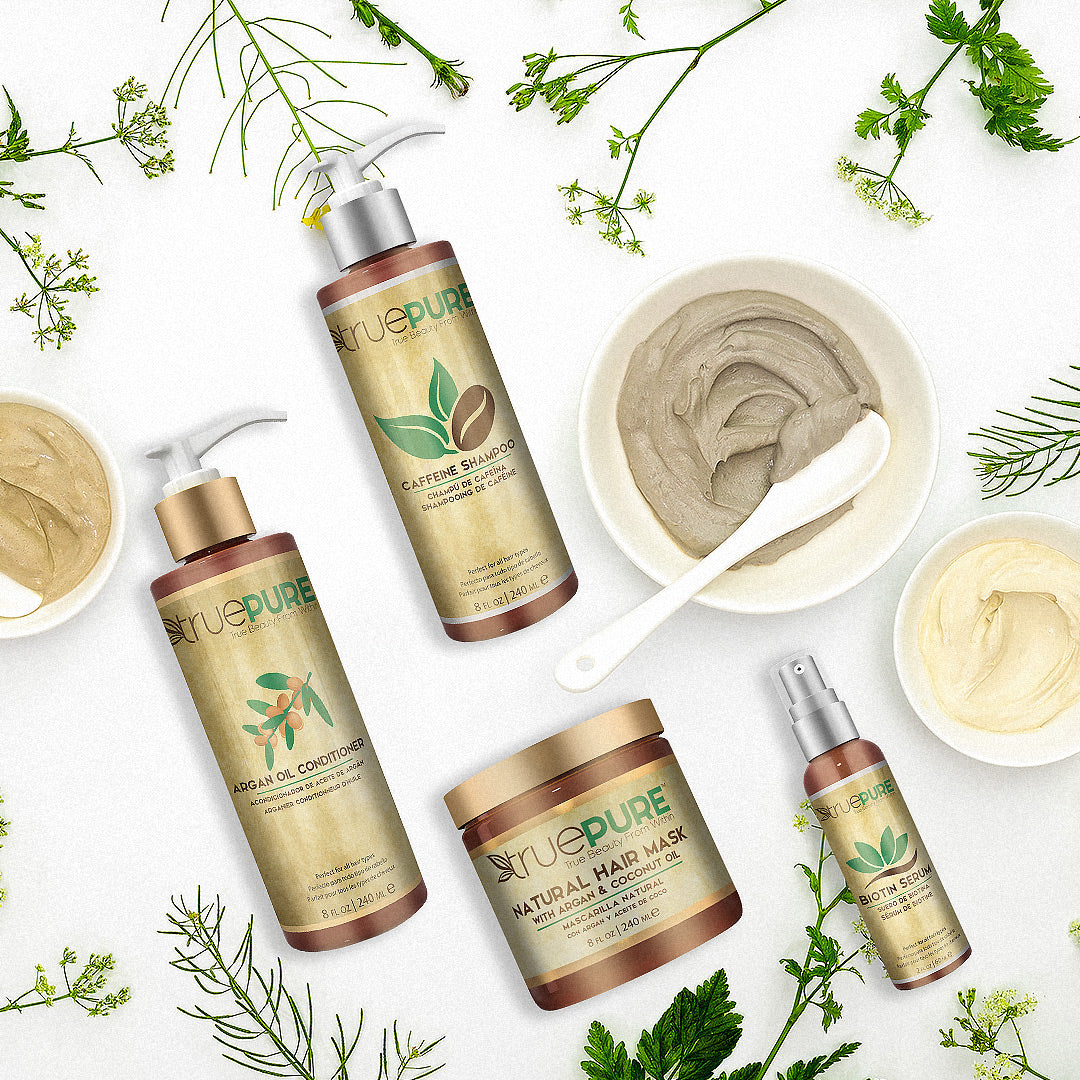 Hair loss happens, and we understand the dread you may be feeling. Rest assured, practicing thoughtful hair care and using products that promote stronger scalps & strands help slow its effect!
After committing to maintaining a healthy diet and showing your hair some much-needed TLC, there are a few ways to counter hair fall and restore your roots. A favored natural method derived from ancient India leverages Ayurvedic herbs that have long been used to tackle hair fall.
Read on for the ultimate list of natural herbs to help combat hair loss. Incorporate them into your diet regularly!
Oat Straw
The Indian herb is high in minerals, especially silica which can also help with thinning hair. Oat straw will also assist with itchiness and dandruff! To get your fill, drink oat straw tea or apply it directly to the scalp.
Nettle Leaf
Nettle leaf is high in minerals that are critical for healthy hair growth, specifically calcium, silica, and sulfur (which can boost collagen production). Drink nettle leaf as an infusion daily for 30 days and watch your hair improve over time!
Peppermint Oil
The methanol in this oil promotes circulation in your scalp, and when applied to the scalp can increase hair strength and hair growth. Peppermint oil application increases scalp stimulation and growth factor which is necessary for hair follicle regeneration. Apply a few drops to your regular hair mask and massage gently into your scalp.
Rosemary Oil
Rosemary is a powerful herb for hair growth. It not only prevents hair loss but also stimulates new hair growth, detoxifies your scalp, and restores hair pigment. Enjoy its properties by putting a few drops of Rosemary essential oil in your True Pure conditioner.
Amla Berry
One of the highest natural vitamin-C sources, Amla berry supports healthy collagen production for both hair and skin. Its Vitamin-C makes it a powerhouse antioxidant needed for the binding of collagen in the hair. Collagen gives hair its strength and also combats free radicals that would cause DNA mutation and lead to the wrong replication of cells. Enjoy Amla berry in both powder and tincture form!
Rhodiola
Rhodiola is an adaptogenic herb that helps fight stress and enhance hair growth. Stress has a catabolic effect on the body, causing the body to use nutrients only for the most necessary functions to survive. Since hair growth is not the highest priority, nutrients will be diverted to more necessary functions, resulting in weak hair or loss of hair altogether. Use Rhodiola daily in supplement or in powder form.
Silica
Silica helps to synthesize collagen, which is important for the health of your hair and skin. Collagen adds fullness to your skin cells, including your scalp, and supports the health of hair follicles. Enjoy its properties by snacking regularly on watermelon, cucumber, oats, and flaxseed.


We get it, hair thinning is stressful in itself! Daily emotional and physical stressors, medication, autoimmune diseases, nutritional deficiencies, fever or illness, and simple gene makeup can result in poor hair health… But taking active, consistent steps to slow the process can help. Incorporate these herbs into your daily hair health routine, enhanced by our natural hair system.
---
Translation missing: en.blogs.article.older_post Translation missing: en.blogs.article.newer_post